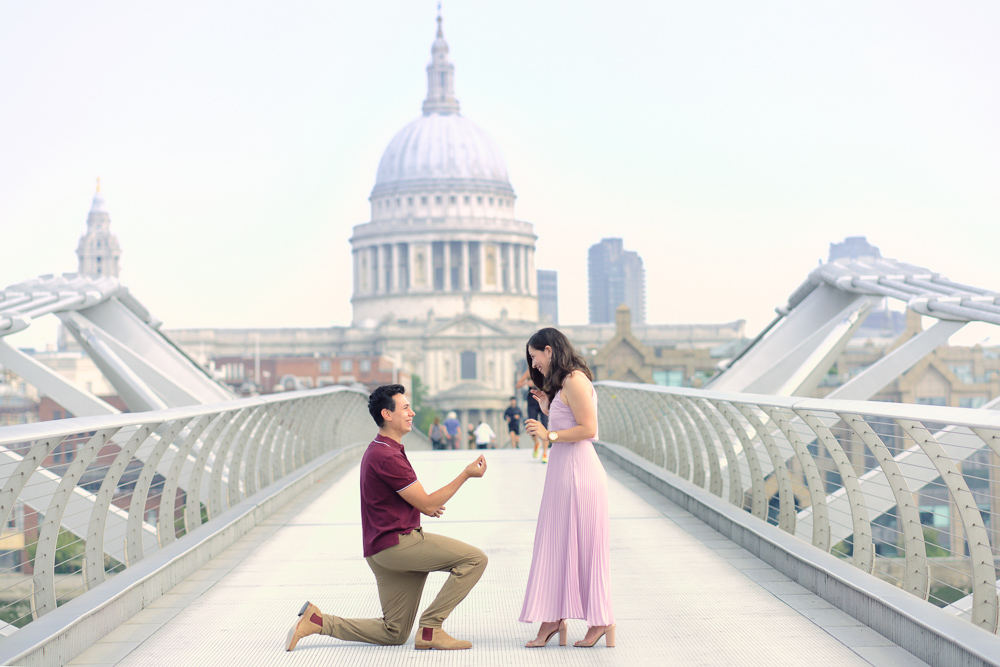 SURPRISE PROPOSAL IN LONDON
Step into a world of enchantment as you witness the breathtaking surprise proposal captured on the bridge leading towards St. Paul's Cathedral in London. Ewa's expert eye and attention to detail beautifully preserve the love, romance, and joy of this super cute and romantic couple. Explore the hidden gems and iconic locations Ewa took them to after the proposal, as they ventured along unbeaten paths in London. Against the backdrop of stunning architecture and picturesque scenery, Ewa captured adorable engagement photos radiating with charm and romance. Immerse yourself in the genuine emotions and tender moments shared by this couple. Let the love and joy captured in this surprise proposal gallery in London inspire you and remind you of the beauty of true love.
Credits
LOCATION: St. Paul's Cathedral
PHOTOGRAPHER: Ewa
SHOOT TYPE: Surprise Marriage Proposal
TIME OF DAY: Early Morning
VENDORS:

I contacted Ewa to make my marriage proposal magical. Ewa was immediately very helpful in organizing this event and then she was very professional and took photos of us in particular and characteristic places in London. Beautiful experience and exceptional photos !!!
JONATHAN, 2023 SURPRISE PROPOSAL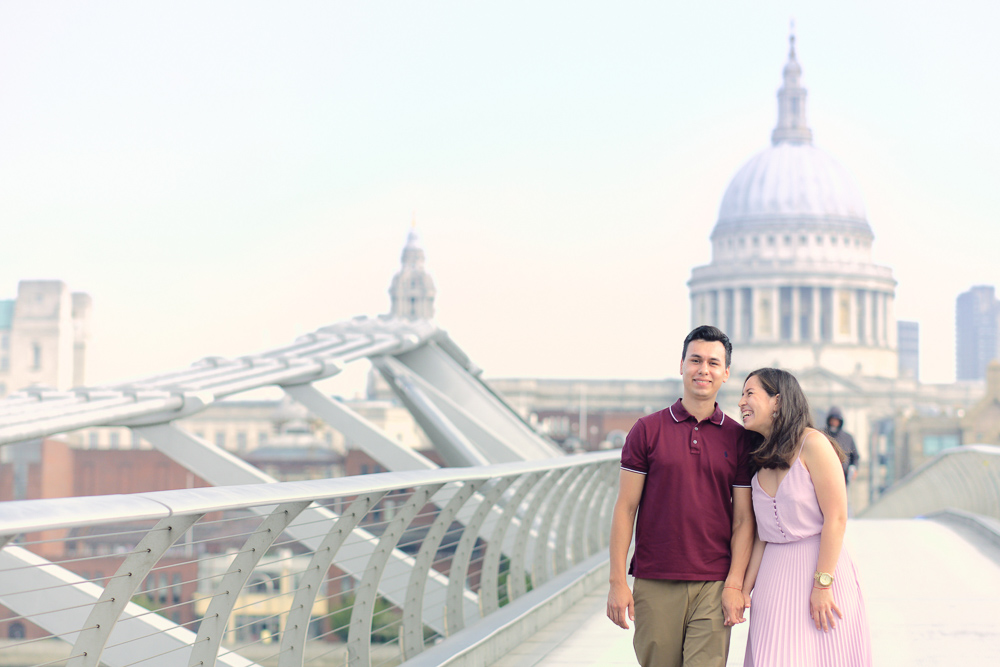 THINKING OF ENGAGEMENT PHOTOS?
Let me help you
capture this important moment.
Surprise proposals are among my favorite photoshoot types in London. I absolutely love capturing these special moments.