get ready
For the London Photoshoot That You'll Remember Forever
Discover the world of London photoshoots, with some of the most talented photographers in London.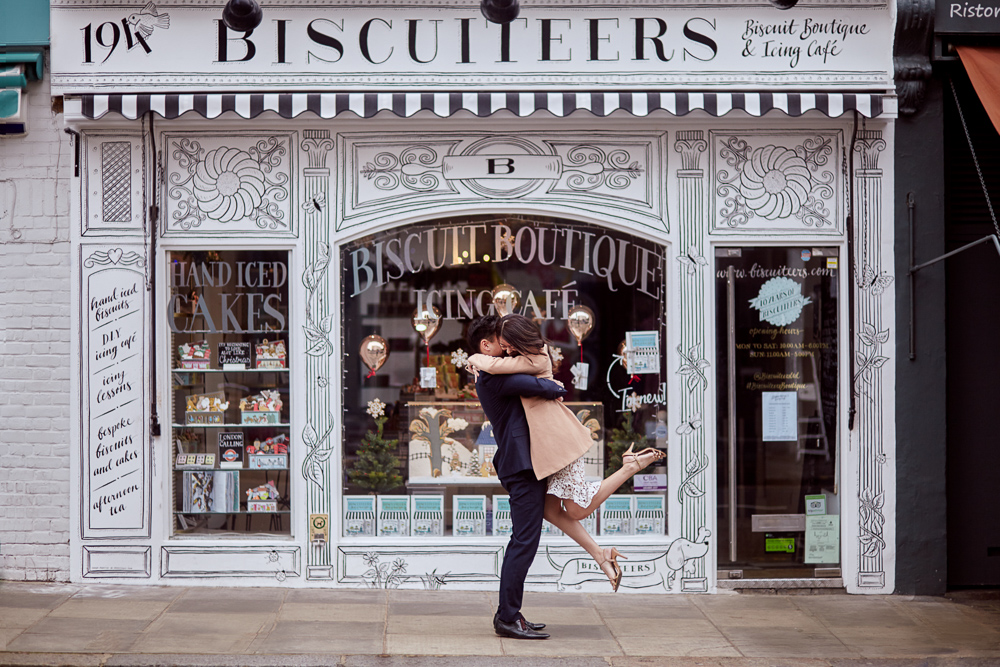 London blends history with modernity. From the historic charm of the Tower Bridge and the regal grandeur of Buckingham Palace to the vibrant street art of Shoreditch and the serene beauty of Hyde Park, London is a playground for creativity. The city offers an array of stunning locations that are highly suitable for a fun and beautiful London photoshoot.
Whether you're strolling hand in hand along the Thames, laughing in the shadow of iconic landmarks, or celebrating the beginning of a new chapter in life, London offers picturesque settings for every occasion. From the intimate cobbled streets of Notting Hill to the majestic backdrop of the Houses of Parliament, each corner of London tells a unique story that's waiting to be captured.
And if you're planning a photoshoot in London and crave to capture all its beauty, we have prepared an in-depth guide for you that will help you find everything you need. We'll share insights on finding the best photographer, ideas for the best locations to take you pics and reveal info about the prices.
Whether you're a couple seeking a romantic photoshoot, a family looking to freeze time together, or a bride and groom wanting to immortalize your special day, our guide is your key to unlocking the city's photogenic wonders. So, are you ready to learn all you need to know about your upcoming London photoshoot?
WHY BOOK A LONDON PHOTOSHOOT?
There are a couple of reasons why you should book a London photoshoot the next time you're visiting the capital of United Kingdom. The city is full of history, with imposing landmarks scattered in all London boroughs and they attract around 30 million visitors each ear. And that should tell you something, right?
The city of London is vibrant, with a colorful night life and loads of historical places, unique museums and hidden gems that you must discover. Tower of London, Buckingham Palace, the Houses of Parliament, with Big Ben, the London Eye, British Museum and St. Paul's Cathedral are just some of the most iconic places you must visit and capture in your pictures.
Moreover, London is considered as one of the most important cultural hubs in Europe, with streets full of mind-blowing museums, theaters, galleries or music venues.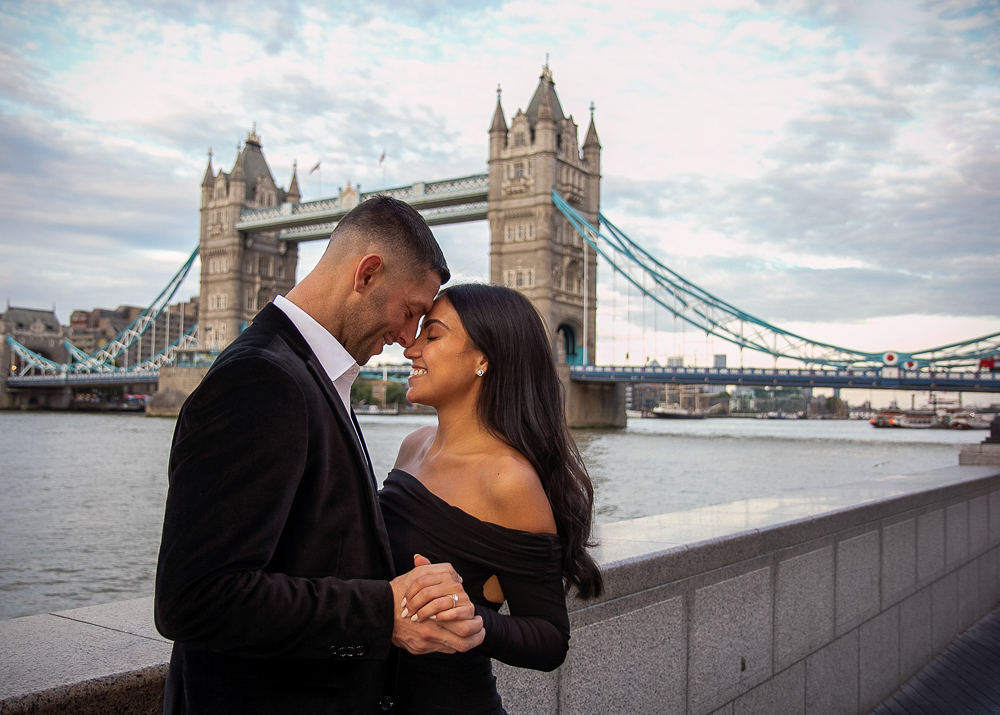 Also, London is one of the most diverse cities in the world, with a vast array of cultures, languages, and ethnicities represented. This diversity is reflected in its food, neighborhoods, and cultural events. And if this is not enough to convince you to book a London photoshoot, here are three reasons why you should hire a professional photographer.
1.    Fun experience – our photographers are friendly, and communicative and they can transform this experience into a memorable moment that you will cherish and share with your family, friends and children;
2. Amazing memories – besides the photos, that are fabulous souvenirs from London, you can transform your pictures into a gorgeous album that you can browse whenever you're feeling nostalgic;
3.    Great quality – the images provided by a professional photographer are high-quality, can be printed, and are beautifully edited.
WHO IS IT FOR?
London is the perfect place to celebrate your love, as its romantic vibe makes it ideal for couples photoshoot. Whether you're on your honeymoon, celebrating an anniversary, or just enjoying a vacation together, these photos can be treasured memories of your time together. It's a great location for family photoshoots, wedding photos, pre-wedding photoshoots, or engagement proposals.
But London is not only for lovebirds! It sets the perfect background for tourists who want their shots taken families and friends.
Below, discover who are those who will benefit most from a London photoshoot and why get these unique loving shots:
Create special souvenirs and memories: Even if you are visiting London as a tourist, booking a photoshoot can help capture your memories and experiences in this iconic city. Our professional photographers can capture the vibe of London and create lasting souvenirs that you will cherish forever.
Special Occasions: Those who want to celebrate their wedding anniversary, birthday, get fabulous pre-wedding photos or plan a wedding proposal or elopement can choose London as their go-to location. The city has a particular vibe, exquisite locations and iconic landmarks that will make your photos look unique and unforgettable.
Family Photos: Planning a trip to London with your family? Then why not capture these lovable moments with your loved ones with a London photoshoot? Hiring a professional photographer will help you capture the bond and joy of your family while exploring the landmarks and hidden gems of London.
Certain Milestones: If you're planning a vow renewal, London is the perfect place to go. You can celebrate this amazing moment of your life and get a professional photographer that will capture the love and admiration you have for your other half.
HOW IT WORKS?
To make sure your trip to London, elopement, or wedding is properly captured there are just a few steps you need to follow:
Book your London photographer – Book your photographer in advance, to make sure it's available on the desired dates. Choose the proper package, considering the locations you want, the time you have to spare for the photoshoot and according to your budget. Also, browse throw our photographers and videographers and observe their style. Choose the one that suits your needs and vision.
Have loads of fun with your London photoshoot – An experienced photographer can transform your photoshoot into an incredibly fun experience. He will give you tips on how to pose, and assure you're getting your moments amazingly captured.
Cherish your London photos – As an additional service, we can create amazing albums with your London photoshoot. You can display them all over the house. Such albums will remind you of the great times you had in the city and the unique experiences and moments.
HIRE YOUR PERSONAL PHOTOGRAPHER FOR A PHOTOSHOOT IN LONDON
Hiring a London professional photographer for an escapade in London can be such a fun experience. Also, a skilled photographer will provide high-quality images, with proper lighting, considering all technical aspects so your images will have the right composition.
Moreover, a local professional photographer can recommend you the best locations, direct you to local hidden gems and capture London landmarks in the best moment of the day. Also, they will help you discover places that are less crowded, that tourists don't visit too often.
Your entire experience will be personalized so it will suit your requests, goals and will be focused on you and your half or group.
Additionally, the goal of a photographer is to also help you relax in front of the camera. The result will be amazing, with natural and candid shots that will express the connection and the love you have for your other half, for your baby, family.
If you are shy or don't feel like you're a photogenic person, our The Now Time photographers can recommend you certain poses and ease the atmosphere so you won't feel uncomfortable when being photographed.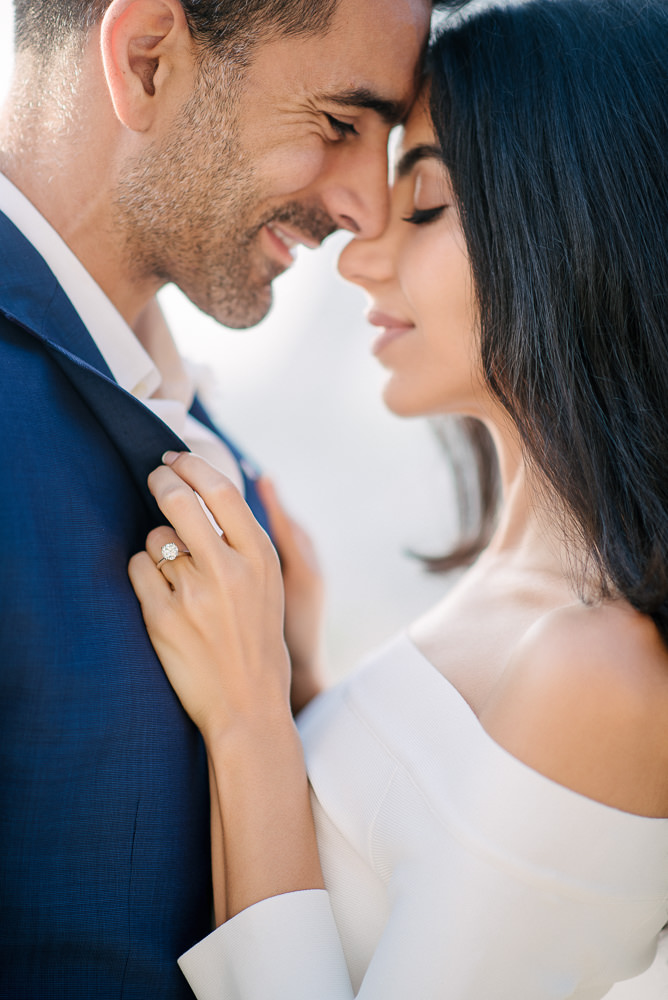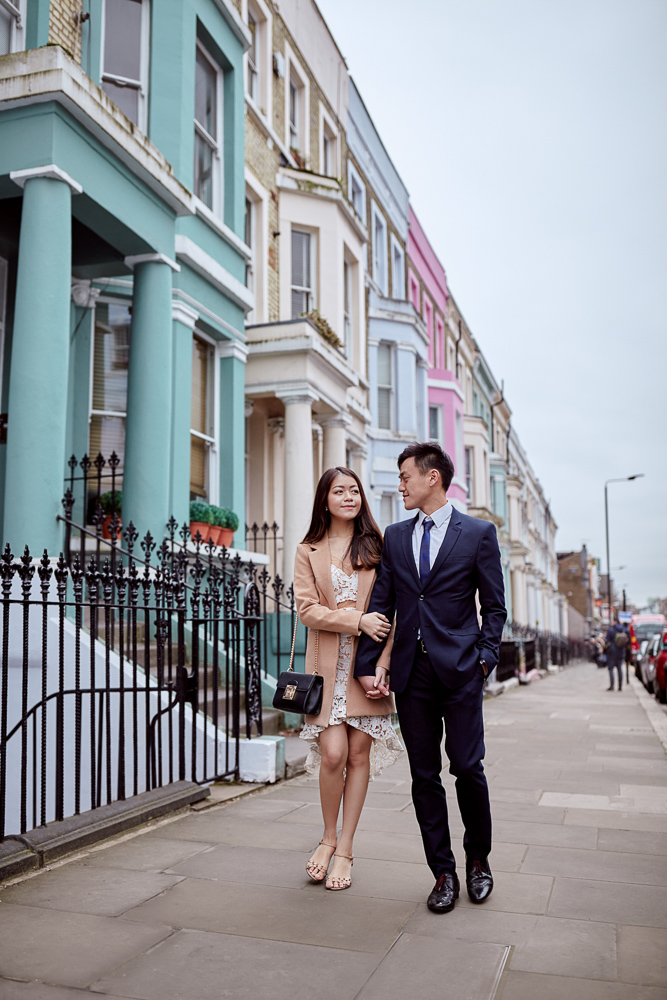 BOOK A FUN PHOTOSHOOT IN LONDON WITH THE NOW TIME PHOTOGRAPHERS
Let's create images together that you'll cherish for a lifetime.
Life is a Present!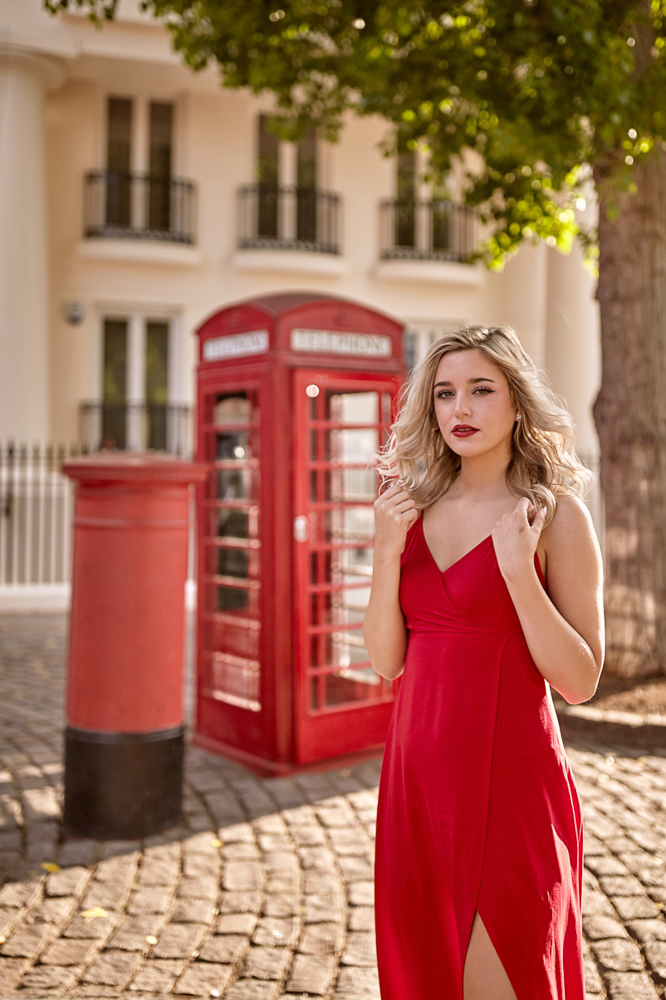 ABOUT THE NOW TIME
For several years, Fran Boloni built one of the most prestigious photography business in Paris, The Paris Photographer. During these years, Fran has created memorable shots and experiences for more than a thousand couples and families. He has an unparalleled vision and developed a team of six photographers and two videographers in Paris. They capture important moments, from wedding, pre-wedding shots, proposals, vow renewal, pregnancy, couple or family portraits.
Fran brings extensive experience in photography and effectively imparts this knowledge to his team. In 2023 he crossed the Channel to established a first team of talented photographers outside of Paris. This is how The Now Time was born in London. Thus, he handpicked talented photographers and instilled his knowledge and vast experience. This way, Fran and his London team helps all his customers realize their dream images, create meaningful memories and enjoy an amazing experience.
HOW MUCH DOES A PHOTOSHOOT COST IN LONDON?
London photoshoot packages can vary, depending on your needs, the amount of time you need to book the photographer, the number of edited photos you will receive at the end or the number of locations you want to visit. Therefore, you can find photographers that charge from 50 to 500 pounds per hour.
Also, if you're planning to wear more outfits, make sure you have that covered in advance. The prices can also vary if you want a change of gown, because that means more time allocated for the photoshoot, so make sure you book your photographer for at least 3 hours. You can bring your own gown or rent an outfit, pick the locations or ask the photographer for tips and recommendations.
When searching for photoshoot London prices you must set up a budget for this experience and do your research. Find someone that you resonate with, has great reviews and experience.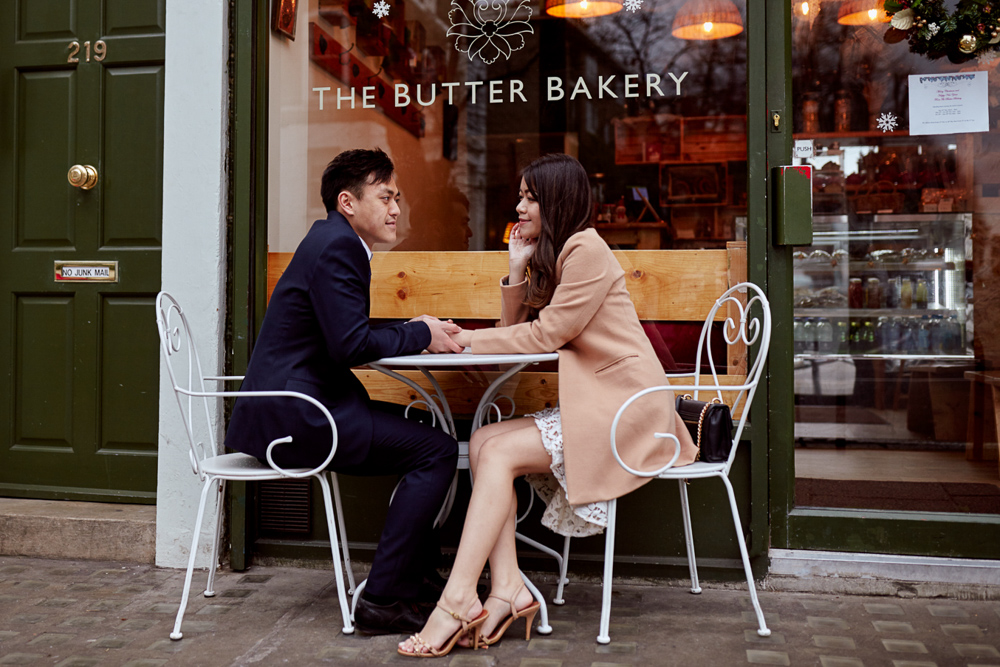 HOW TO CHOOSE THE BEST LONDON PHOTOSHOOT PACKAGE?
To be able to determine which package suits your needs best, there are a few things you need to consider and set up.
Set up your budget: First of all, you will need to set up a budget, the number of locations you want your pictures to be taken and the amount of time you'll book the photographer. Remember, you don't want to be on the run, but enjoy the experience to the fullest.
Types of photos: Also, you will need to determine which are the photos you need: single or family portraits, pregnancy, engagement photos, pre-wedding images or wedding shots.
Do your research: That's a very important step in finding the best photographer. Check their reviews, ask for recommendations from your friends, check their website, social media account and portfolios to make sure you love their vision and make sure they provide high quality images.
Reach out: After you set up the budget and did your research, contact the photographer and communicate your needs and expectations. He will explain the process, give you all the details you need about their availability and present its packages, helping you choose the one you need. Set up the locations together, explain your expectations and ask for customization, if needed.
Choose a photographer that inspires trust: It is important to build a connection with your photographer as they will help you feel comfortable, have fun and enjoy the moment. Your images will show off your true self and express confidence and joy.
WHAT TYPES OF LONDON PHOTOSHOOTS ARE POSSIBLE?
London is the perfect place to do a photoshoot, especially if you want to have fun and make memorable shots that you will cherish for a long time, reminding you of the amazing experience you had in London. The type of London photoshoot depends on your interests and the memories you want to capture. Here are some of the most requested types of shots people love to have when coming to the city:
Potraits: Getting single or group photos with iconic backdrops such as the streets of London or iconic landmarks is a common request.
Engagement Photos: What a better way to celebrate your engagement than with an engagement photoshoot in a vibrant city as London? You can surprise your partner with a photoshoot or plan hiring a London engagment photographer to show your family the happy moment and to get memorable photos from the event.
Pre-wedding Photos: Choose your outfits, select the best locations in London and hire a photographer to take your pre-wedding photos. You can show these at your wedding or share the images with your family.
Family photoshoot: Capture your trip to London with a photoshoot and create long lasting memories with your family.
Maternity photos: The beauty of pregnancy can be amazingly captured by a professional photographer from London.
Wedding Images: If you are planning to get married in London, then you should definitely document this important day of your life.
Proposal photoshoot: You can plan a surprise proposal for your loved one and capture their reaction and the entire moment in your photos with a London proposal photographer that you trust.
Couples Photoshoot: An amazing way to celebrate your relationship is to go for a couple photoshoot in London. It can be intimate, romantic and even wild, depending on your personality and relationship.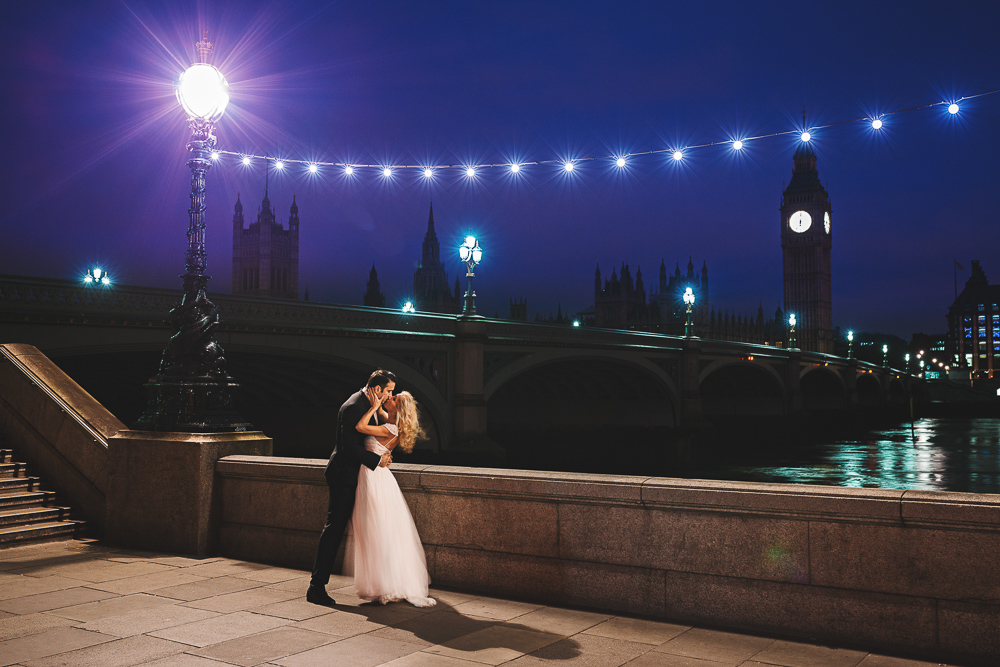 WHERE TO DO THE BEST LONDON PHOTOSHOOT?
London is full of iconic landmarks and offers a plethora of pitoresque locations that are amazing for a photoshoot. Picking the best locations for your London photoshoot can be tricky because there are so many popular and diverse options available. Check out here some of the best places to do the shots.
WHAT IS THE MOST FAMOUS SPOT IN LONDON?
One of the most popular places to take pictures in London is Tower Bridge. Remember, it's not the same as the London Bridge, as people often confuse the two. It is supposedly the best place to work with a London bridge photographer.
The Tower Bridge combines Victorian Gothic architecture and it crosses the River Thames. It's a popular place for tourists and considered to be a symbol of London. It has an unforgettable and mind blowing aspect as it features two towers connected by walkways.
Moreover, the bridge opens up in the center so larger ship can pass on the river. Kind of makes you want to explore a London bridge photoshoot isn't it?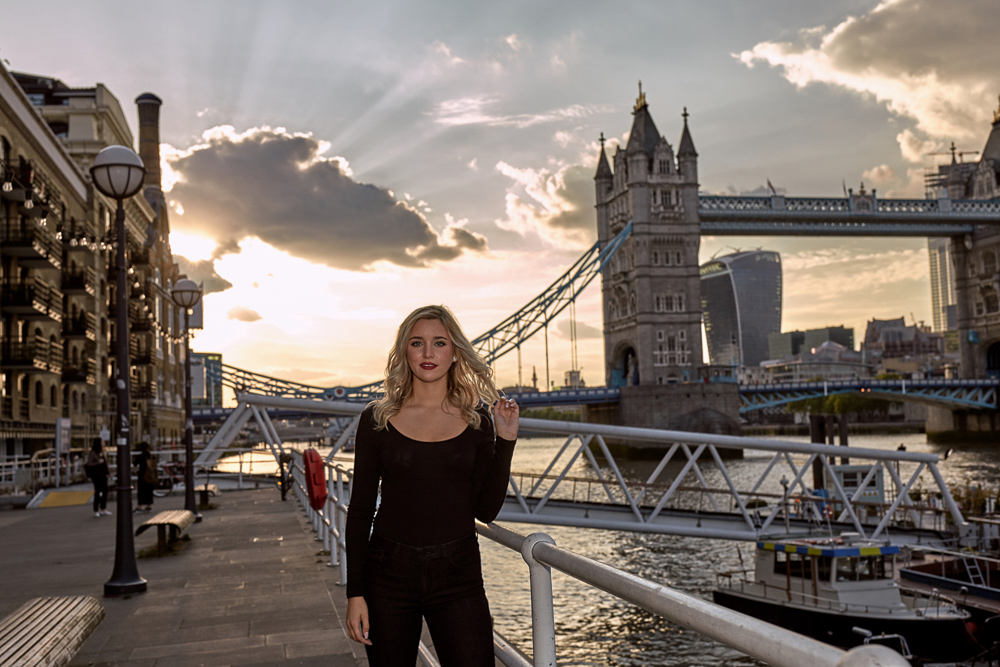 WHERE IS THE BEST PLACE TO TAKE PHOTOS IN LONDON?
Some of the best photoshoot London locations are in the center of the city and that makes them very accessible. On the list of the best London photo spots you will find:
Big Ben and the Houses of Parliament – located in the heart of the city, these are probably the most recognizable landmaks in London. Big Ben is actually a nickname for the Great Bell clock that is positioned at the north end of the Palace of Westminster, which houses the Houses of Parliament. The clock tower itself is officially known as the Elizabeth Tower.
Buckingham Palace – has impressive gates and offers a regal setting for photos. It was the official residence of the British monarch, Queen Elizabeth. With a stunning façade and the Victoria Memorial in front, the palace offers a stunning set for your London photoshoot.
Piccadilly Circus – considered one of the most important and popular landmarks, is a small square in the middle of the intersection of several major roads. Full of neon signs and with a fabulous fountain, the small square has a lively atmosphere and is beautifully luminated at night.
Natural History Museum is considered an architectural gem, beautifully decorated that easily takes your breath away. It has a grand entrance, a central archway and fascinating halls that must be part of your photographs. As the entrance to the museum is free, you might find it quite crowded so it would be best to visit off season. If you want to take pictures here, come to London between September to February and visit the museum during weekday. We recommend you going on a Monday, Tuesday or Wednesday.
The Hintze Hall is the central hall and features a blue whale skeleton that is hanged from the ceiling. Quite impressive for a photoshoot, right? Photography for personal use is permitted in the Museum with hand-held cameras only but if you want to make sure you won't encounter any problems, contact the museum and let them know about your plans.
The London Eye – located on the South Bank of the River Thames, the wheel is one of the best observation points and is also surrounded by iconic landmarks. Depending on the water, your photographer can capture the wheel and its reflection in the water. Also, the wheel is wonderfully luminated at night so it is also a great place to take pictures at night. Going for a shooting during the golden hours will result in warm, soft lightning that will make the wheel look even more gorgeous.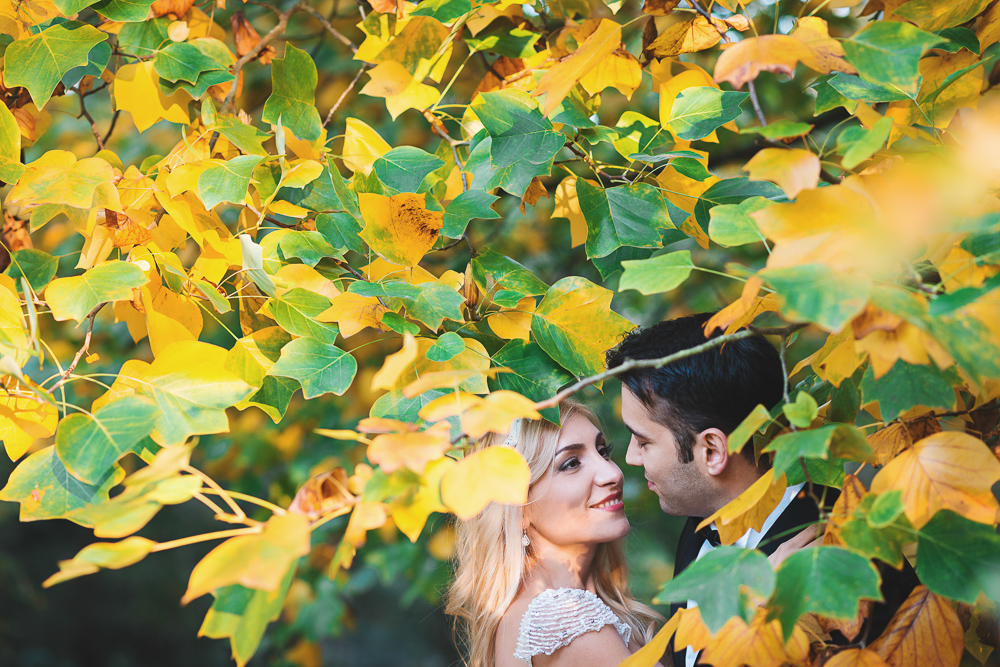 However, there are so many other places in London that you need to visit and plan a photoshoot. Here's a list with the best London photo spots that you need to consider, besides the ones listed above:
· Covent Garden
· Nothing Hill
· South banks and Millennium Bridge
· Regent's Park
· Hyde Park
· Sky Garden
CAN YOU TAKE PHOTOS ON THE LONDON UNDERGROUND?
The London tube has an intricate railway system that connects the London boroughs, and some of the stations are a real piece of art. It is allowed to take photos in the tube, however you need to make sure you follow all the rules and get a permit. Also, some stations have historical and architectural significance so check all notices about photographing. Moreover, even if you are allowed to take photos in the stations and tube, you might need a permit for commercial use.
For more info, talk to your photographer and contact their staff. Check out here a list of the best tube stations in London.
· Gloucester Road Station;
· Westminster Station;
· Gants Hill Station.
LONDON PHOTOSHOOT IDEAS
Depending on the type of photographs you want, your personality and needs, here are some of the best London photoshoot ideas. For urban vibes, go to Shoreditch, a place known for street art, colorful murals and atmosphere. Southbank has mixed architecture, gorgeous views over the River Thames, and stunning landmarks like London Eye and Tower Bridge.
If you love to capture the historical landmarks and charm of London, Nothing Hill has colorful houses and cute, charming streets. Covent Garden is full of cobblestone streets, and has a vibrant atmosphere.
Moreover, if your prefer taking those shots in nature, Hyde Park has so much greenery, a lake – The Serpentine, where swans are very friendly and will make your pictures even more memorable. Kew Gardens should also be added on your to-do list if you want a floral themed photoshoot.
For capturing the riverside charm, go to Victoria and Chelsea Embarkment that provides a spectacular view over the river.
However, if you fancy the vintage side of London, Leandehall Market has Victorian architecture, cozy shops and butiques. And if you are a Harry Potter fan, you can't miss the Platform 9¾ at King's Cross Station. London offers plenty of possibilities, weather you're going for a vintage vibe or a more colorful and modern London photoshoot.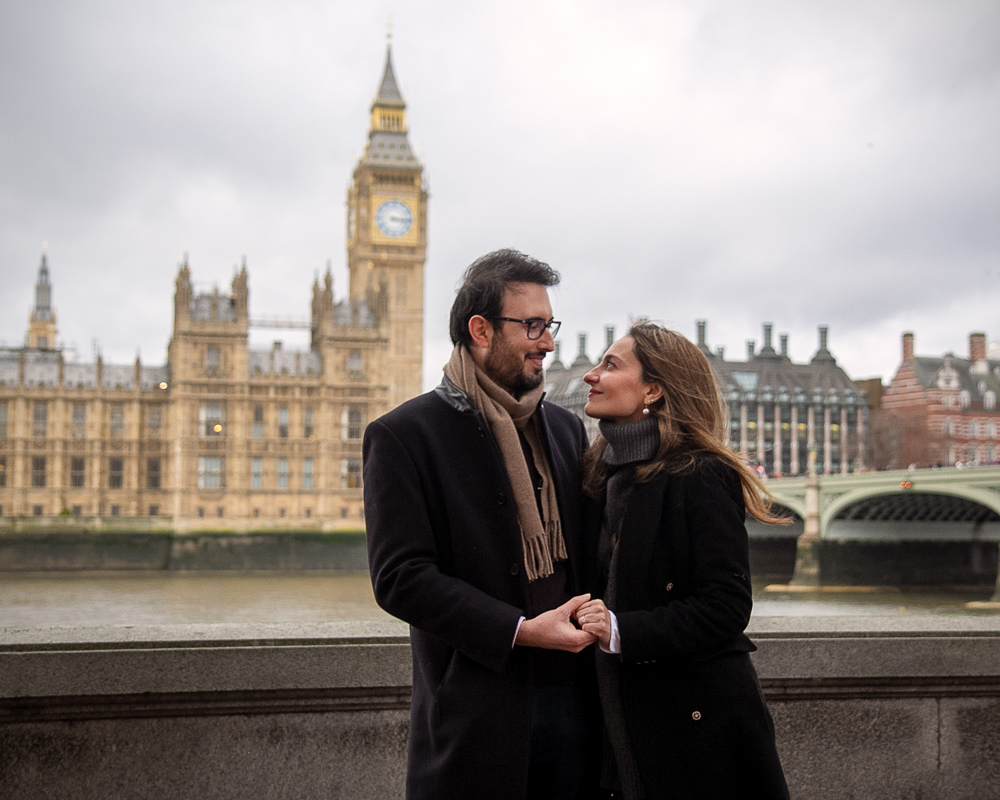 5 REASONS TO BOOK A LONDON PHOTOSHOOT WITH THE NOW TIME
London provides the perfect back drop for couples and families because the classic and modern vibes amazingly blend. The architecture, nature and colors of the city will be greatly captured. And a professional photograph knows the best locations, moments of the day to take your shots, has loads of experience and can provide all the recommendations you need to make sure you have an unforgettable experience.
Our team consists of professional photographers who will help you discover numerous hidden gems of London, offer you tips and tricks on how to look your best and how to pose. Check out below 5 reasons you must book one of our The Now Time photographers for your next visit to London :
Local photographers know the city best ! Our photographers are familiar with all the iconic places and landmarks, or hidden gems. This way, you will get diversity, color, capture architectural back drops, and your personality, love and style.
High Quality Images : A professional photographer can deliver stunning photos that also have great quality.
Packages for all budgets : Whatever your budget is, you can choose from a variety of packages, creating timeless memories. You can opt for short sessions that last one hour or go for a full-day shoot, depending on your needs and what suits you best.
Recommendations and posing : Our photographers have great experience and know numerous tips about local hidden gems. If you are shy, they can help you feel relaxed during your London photoshoot, recommend best positions to pose and lighten up the atmosphere so the camera captures your style and personality.
Professionally edited photos : Your final images are polished and edited, keeping the high quality of each shot. The final images can be printed and used to create albums that capture the magic times you spent in London.
HOW TO DRESS FOR A LONDON PHOTOSESSION
If you are wondering what to wear to a London photoshoot the first thing you need to do is check the weather, because London is well known for having unpredictable weather. Better bring an umbrella as it can be a great prop for the photoshoot and protect from rain.
Choose outfits that make you feel comfortable and confident. If you're not felling sure about your outfit, the photos will show.
Also, consider the location and choose an outfit that suits. Make sure your outfit matches the rest of the group or your partner.
Accessories can play an important role, as jewelry can complement or ruin your entire outfit. Pick them carefully, assuring they match with your clothes.
Enhance your features by styling your hair and wearing make up that flatter you. Choosing outfits that reflect your personality is best as they will reflect in the photos. Bring your favorite outfits with you, or rent gowns directly from London. Read more about what to wear to a photoshoot.
FAQ ABOUT LONDON PHOTOSHOOTS
when do i receive my images from our london photoshoot?
Your final edited images from your professional photoshoot in London will be delivered through an elegant online gallery 5 days after your photo session.
CAN I RECEIVE ALL THE IMAGES FROM MY PHOTOSHOOT IN LONDON?
Yes. A collection with all the non edited photos from your session will be available to purchase after your photo shoot. The prices of this package depends on the length of your photo session.
SHOULD I BOOK A LONDON PHOTOSESSION AT NIGHT?
Yes, London looks pretty at night. That being said, night photo shoots come with an additional fee covering external light and assistant costs.
SHOULD I GET BLACK AND WHITE IMAGES TOO?
Yes, black and white images can look mind blowing and have a feel of timelessness about them. If that's your wish, simply add to cart the B&W package during your booking.
WHAT DOES PHOTO EDITING MEAN?
Editing involves working on raw images and manipulating the contrast, enhancing the colors and give your pictures a feel that is specific to the artistic vision to your photographer.
HOW DO I RECEIVE THE EDITED PHOTOS?
All the edited pictures will be delivered through an online gallery that is password protected. The images do not have any watermarks, are high quality and ready to post on your social media profiles.
CAN I PRINT THE IMAGES FROM MY LONDON PHOTOSHOOT?
Of course! Download the images from the gallery. You can also order prints, canvases directly from your online gallery and they'll be delivered to your doorstep.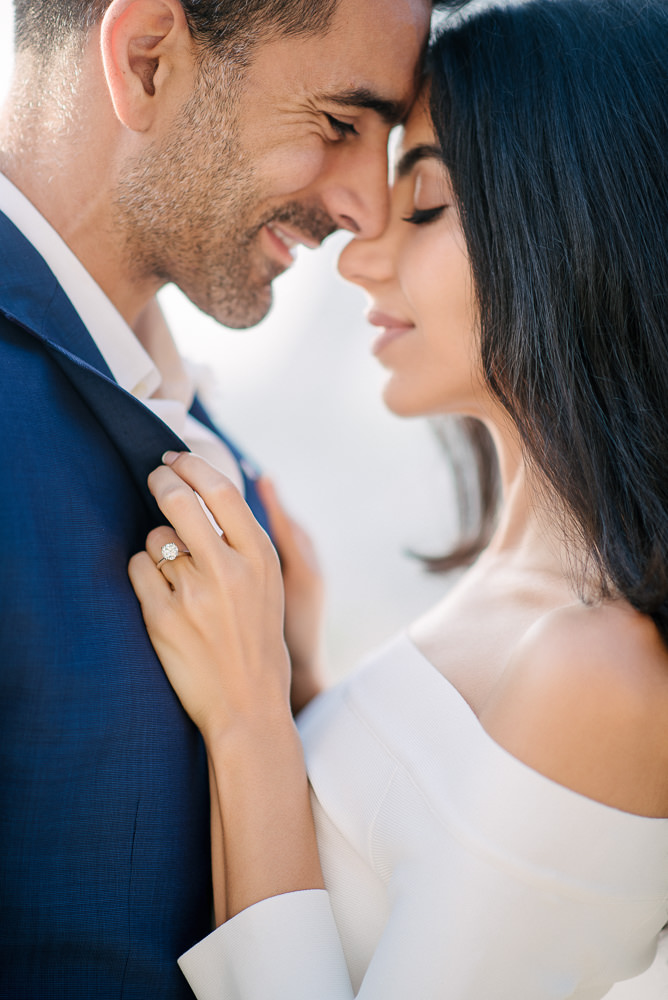 ADDITIONAL FREQUENTLY ASKED QUESTION
CAN I CANCEL THE PHOTOSHOOT?
If you need to cancel your photoshoot, let us know 7 days in advance. This will allow you to get a refund of your retainer.
WHAT IF IT RAINS?
London weather is well known for being very whimsical so even if the forecast says the weather will be good, you might experience rain. It's better to be prepared, so bring an umbrella. For couples, rain might do more good than harm, since the pictures taken in the rain tend to be more intimate and romantical.
CAN I RESCHEDULE IF IT RAINS?
However, if you don't agree to take pictures in the rain or the outfit is not suitable for such weather and there are chances to ruin your gown. Then, please discuss with your photographer the day before the shoot to potentially reschedule. If your photographer is not available, we'll try to book you in with another photographer based on availability.
CAN I GET A REFUND IN CASE OF REALLY BAD WEATHER?
Should inclement weather render your shoot unfeasible and if rescheduling is impossible, then we'll assure you a complete refund.
WHAT HAPPENS IF I'M LATE TO THE PHOTOSHOOT?
Unfortunately, if you are late to the photo shoot we won't be able to recover the lost time. Moreover, we will highly appreciate if you let us know via phone call, whatsapp or email that you'll be running late.
SHOULD I BOOK A HAIRSTYLIST AND MAKE-UP ARTISTS FOR THE PHOTOSESSION?
If it makes you feel more confident and comfortable during the photoshoot, then you should certainly do it.
WHAT SHOULD I BRING WITH ME FOR THE PHOTOSHOOT?
To take advantage of the time we have together, it's important to move between locations as easily as possible. Simply bring the essentials such as the outfits and simple props. Having comfortable shoes is important. If you are planning on wearing high heels, you better bring them in a bag or backpack and walk around in a more comfortable pair.
SHOULD I RENT A CAR FOR THE PHOTOSHOOT IN LONDON?
We recommend taking public transportation or taxi/uber to move from one location to the other. Driving around London can be tricky, especially if you're not familiar with driving on the left side of the road. Plus, it might be time consuming to find a parking spot.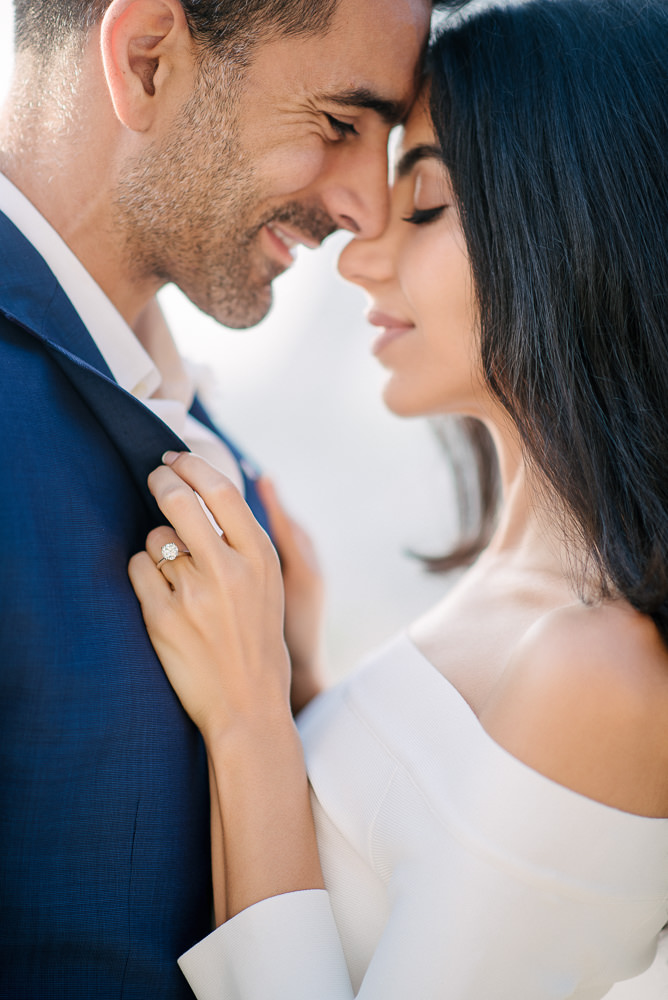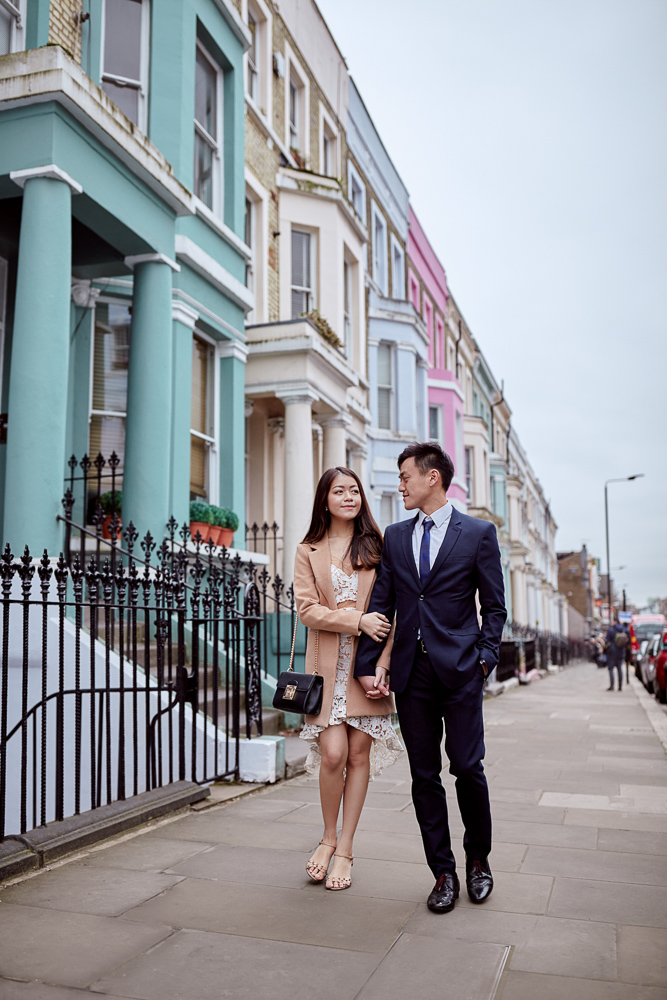 BOOK A FUN PHOTOSHOOT IN LONDON WITH THE NOW TIME PHOTOGRAPHERS
Let's create images together that you'll cherish for a lifetime.
Life is a Present!